Benefits of Good Bookkeeping Practices What's in it for YOU? ... Money in Your Pocket
Let's chat today about how good practices for your bookkeeping benefit you and puts more money in your pocket. In case you are keeping count, this is item six in the series (see below).
Grab your cup of tea (Okay don't grab. Mind your manners and pick it up nicely.) ... sit back, take a sip. Now take a deep breath and relax. Focus here. Bring your mind on this page right now ...
So What are Good Bookkeeping Practices?
I like to break good bookkeeping practices into seven categories:
| | | |
| --- | --- | --- |
| 1. Get yourself organized. Enter your data regularly. | 2. Use computer software so you can mine your business data. | 3. Learn to create audit trails as you go. Some are super easy to implement. |
| | | |
| --- | --- | --- |
| 4. Reconcile your bank statement, credit card and vendor statements regularly. | 5. Comply with federal record retention requirements. | 6. Learn to avoid what gets sole proprietors in trouble with the CRA/IRS. |
| | |
| --- | --- |
| | 7. Prepare and file your U.S. and Canadian government compliance reports (sales and use tax, employment and payroll tax, worker's compensation and income tax) on time. Remit the amounts owing. Don't have the money? Don't worry. I have a tip for you; just follow the country link you run your business from. |
GOOD TO KNOW
Requirement of Law
By law, every business owner must keep a complete and organized set of books and records.
A good bookkeeping practice to start your set of books is to keep your business expenses separate from your personal expenses. (See the audit trail article to find out how.)
It's a financial catastrophe in a tax audit if you have inadequate supporting documentation. Don't even consider not filing your return every year. That leads to costly late filing penalty charges. That would definitely not be considered good bookkeeping!
As a business owner, you are also legally required to collect and remit payroll sources deductions and GST/HST collected (or any sales and use tax). These funds do not belong to the owner and/or the corporation and should not be used to finance your business.
Simple Tax Compliance Method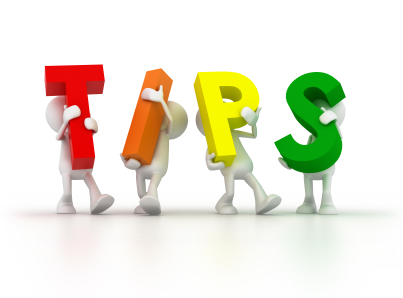 ... On Good Practices
Vehicle mileage log
Internal financial statements
Pay yourself regularly
Monthly bank reconciliation
Personal expense reports
Cash under the table transactions
If you keep your books solely for tax preparation purposes, tax experts suggest you establish this simple method to meet this requirement.
At the beginning of each calendar year, take an envelope (or file folder) and write on the front -- the year, the tax line number, and the expense name. Do this for every line you will be submitting a tax claim for.
Throughout the year, place all your corresponding business receipts in the appropriate envelope.
At the end of the year, run a tape listing every receipt for each envelope. Write the total expense for that line on the outside of the envelope. Insert the tape in theenvelope.
If you want to have access to your information in the future, you could use a program such as QuickBooks like a calculator. Then instead of running a tape listing, you would print out a report for each expense line and place it in the envelope ... just setup a bank account called cash and be sure to enter all your sales through Sales Receipt and all paid bills through the cash account using Write Cheques. You won't have a set of books prepared in accordance with GAAP or ASPE, but you should have all the information you need to file your tax return.
Keep all envelopes pertaining to one tax year together in a box. If you are audited, you've got everything you need to support your return. It's not however the best way to implement good bookkeeping practices in your business.
Find other filing organization options if you want to use your records to help you run your business too.
Benefits of Good Bookkeeping Practices
Earlier I laid out what I think constitutes good bookkeeping practices. Let's look at some of the benefits to you when good bookkeeping processes are in place. I'll follow that up with a peek at the consequences of poor bookkeeping practices.
You expect more from your bookkeeping system than just being able to prepare your annual tax return and meet ongoing business taxes. You expect your time, effort and money to produce information for you to run your business.

There is no need to worry about money matters within your business because you know your system is providing accurate and timely data that you use regularly to run your business. You have a plan in place for when cash flow is tight. Because you are organized, you have time left over for a life outside your business.

Your bookkeeping system strengthens your decision making and improves your bottom line because you have developed a relationship with your bookkeeper and taken the time to learn what the numbers mean. You know your sales activity and gross profit. You know the major category of expenses that drive your business and review them regularly to ensure you are still on budget.

You are no longer frustrated by being in the dark about your finances. No more crossing your fingers and holding your breath that you have enough cash to run your business. Good bookkeeping puts you in control of your cash flow. You reconcile your bank and credit card statements every month. If you go into (preauthorized) overdraft at the bank, it is pre-planned and only short term.

You can and do pay your bills on time. You invoice your clients promptly and follow up if payment is not received on time. You can place your hands on source (original) documents whenever you need them. No hunting. No going through piles of paper on your desk. No rummaging in drawers full of unfiled receipts and invoices.

You have developed a routine that allows you to tame the paper jungle. You personally set time aside to do the books, or have help because there aren't enough hours in the day for you to do it all. Once all your receipts and invoices are input, you practice not only good bookkeeping, but great management skills. How? You run reports to make sure there are no errors and that the reports make sense.

Your bookkeeping system is simple; the right size and fit for your business. You have a pretty fair overview of the accounting process and how it works. You use your customized reports to make business decisions, prepare budgets, and review your past history so you can forecast the future plans of the business.

You use your bookkeeping system to track your advertising and marketing dollars to sales. You monitor your overhead expenses ensuring they are not increasing faster than your sales. You use available reports to collect your accounts receivable, manage the payment of your bills, and keep an eye on your inventory levels.
What is the downside to your business without good bookkeeping practices?
Many small business owners run into trouble because they do not keep adequate books and records. This can be expensive in the long term. It is for this reason that this group of taxpayer is most likely to get audited by the Canada Revenue Agency (CRA) or the Internal Revenue Service (IRS).
The CRA and IRS have developed their own databases to select returns to be audited. They will compare your tax return against known filers who have a verified history of non-compliance and against filers who have a proven history of compliance. If your return falls within the appropriate parameters, it will be flagged for an audit.